23 November 2022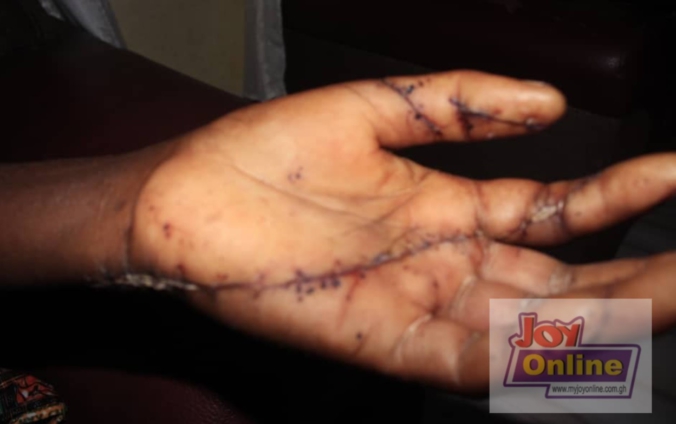 A 37-year-old woman who was inflicted with machete wounds by her husband has appealed to the Inspector General of Police (IGP) for justice.
Janet Donkor has been left with deep machete wounds after she was allegedly hacked by her husband.
According to her, but for the timely intervention of her neighbors who called in the Police, she would have been murdered by her husband.
Janet said her husband inflicted serious injuries on her knee, head, stomach, tights, breast, waist, and hand among other parts of her body.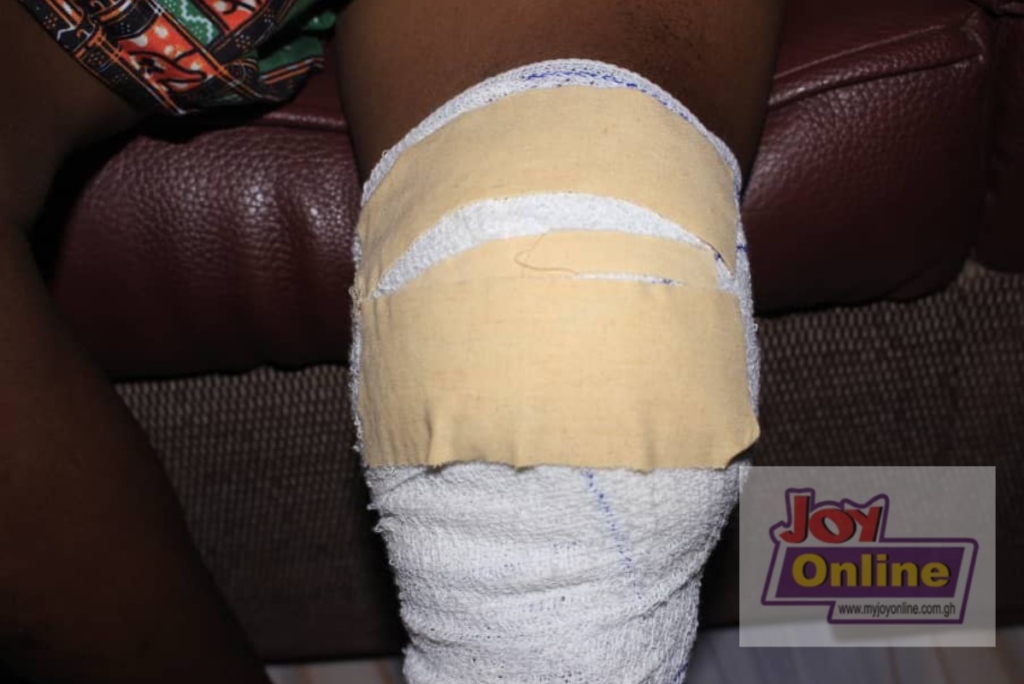 It is unclear what may have caused her husband to engage in such an atrocious act.
"I was asleep, deep in the night and I felt a cut on my body and when I woke up I saw my husband holding a cutlass and started cutting me, saying that I must die today," she said.
Janet said even though she has been discharged from the Tamale Teaching Hospital, she is still seeking refuge because her husband who was arrested has allegedly been released by the Police.
"We got information from an insider in the family who told us that the man has been released by the Police after he paid the Police about GHS3,000," she said.
Madam Janet questioned why the Police, since the day of the incident, have still not made an effort to visit her at the hospital to take her statement.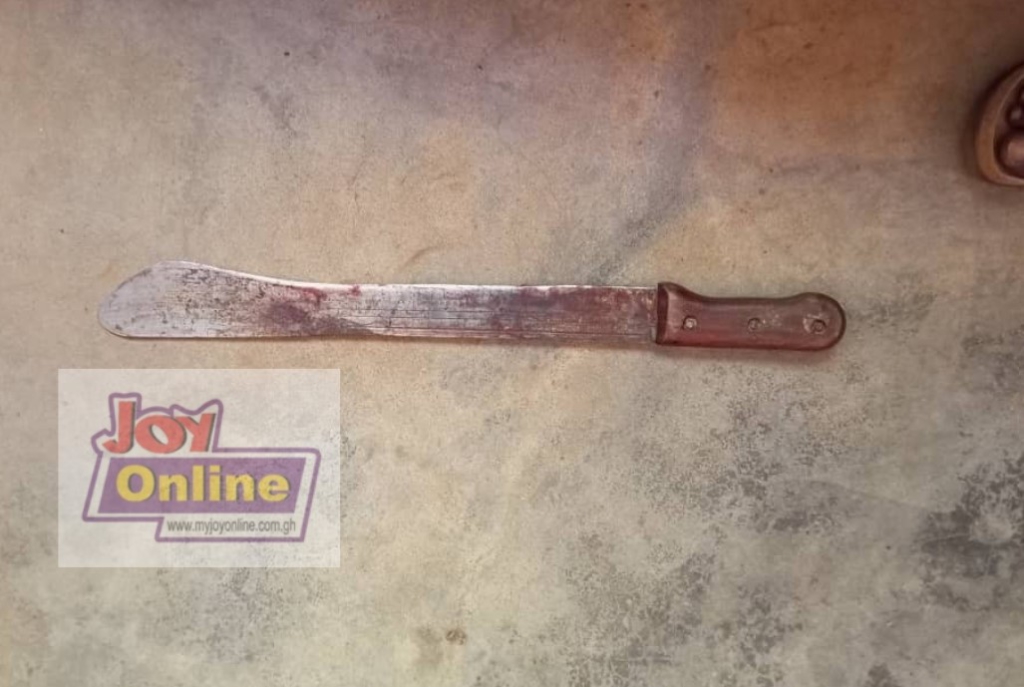 The sister of the victim, Victoria Wajah also expressed worry that little is being done to prosecute the man.
She, therefore, called on the Inspector General of Police (IGP), the Ministry of Gender, Children and Social Protection and other Human Rights bodies to help seek justice for her sister.
Background
Janet Donkor was butchered by her husband on Thursday, November 3, 2022 while she was asleep.
She was later brought by ambulance to the Tamale Teaching Hospital where she has been on admission for almost three weeks.
According to Janet, she stepped out to urinate in the middle of the night only for her to return and find out that her husband had locked the door.
She said when she found out the door had been locked she knocked a couple of times and asked the husband to open her, adding that the husband did not respond forcing her to persistently knock until he opened the door.
Madam Janet said she went in and laid down and in the middle of the night she felt a sharp pain in her body and when she opened her eyes, she saw her husband holding a cutlass threatening to kill her.
CREDIT;MYJOYONLINE