Okyehene Osagyefuo Amoatia Ofori Panin has destooled Asaman Tamfoe Benkumhene Nana Boakye Darkwa for involving himself in galamsey at Asaman Tamfoe in the Atiwa East District of the Eastern Region.
Nana Darkwa who crawled on his belly before the Okyehene to beg for sympathy was not heeded to.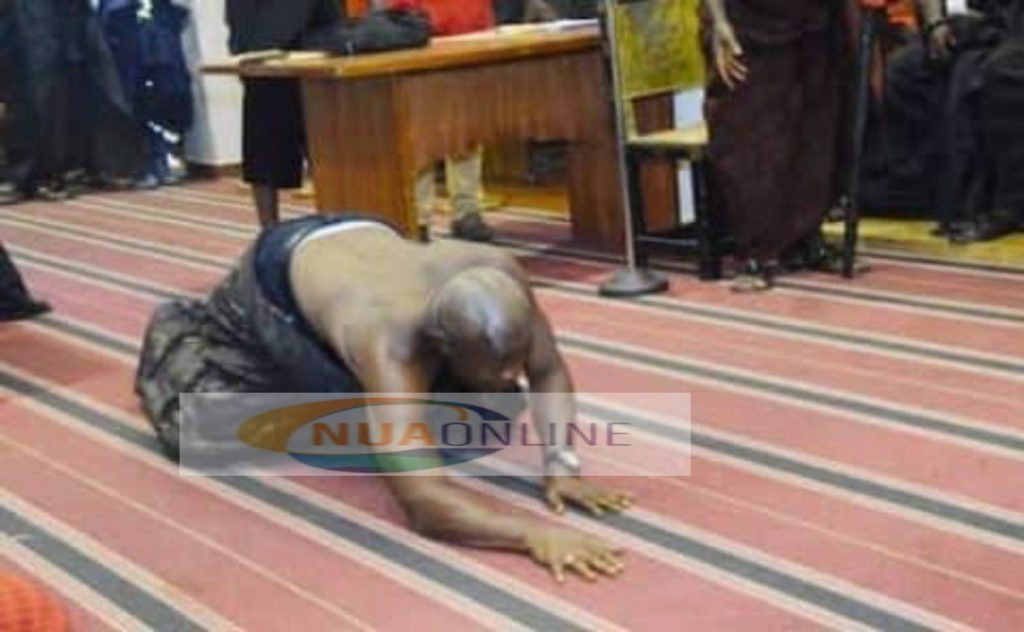 Galamsey activities has been on the rife in the Eastern Region destroying forests and polluting water bodies.
The President has initiated many approaches to halt the menace but has still not been successful.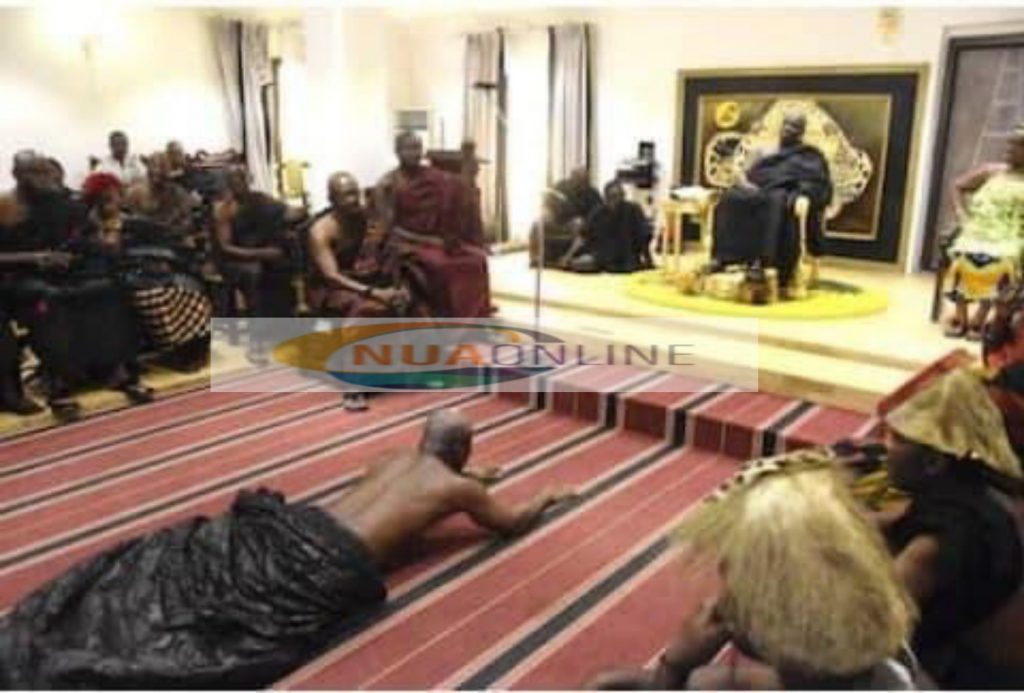 Meanwhile, host of Maakye on Onua TV/FM, Blessed Godsbrain Smart over a fortnight ago tasked the Okyehene to stop the galamsey behind his palace.
Captain Smart says in order to realise Ghana's dreams of increasing her tonnes of cocoa production, the Okyehene has to stop the felling of cocoa trees few kilometres behind his palace.
His comments stemmed from a statement from the Okyehene describing critics of the Akufo-Addo government as witches and wizards, uncivilised and ill-nurtured whilst galamsey was ongoing at his backyard.
In a video taken by Onua TV/FM's Maakye team at Kyebi, headquarters of the Akyem Abuakwa Traditional Council where the Ofori Panin stool is, illegal mining activities known as galamsey was seriously ongoing.
On the morning show Friday, October 27, 2022, Captain Smart said the only thing he wanted the Okyenhene to do was to stop the galamsey behind his palace.
"Okyehene, we were at Kyebi and just few metres away from the palace, there was galamsey ongoing. Nana, please stop the galamsey at your backyard," he charged.
credit: Onuaonline.com|Ghana