A motorbike thief believed to be in his late 20s has been arrested by residents after stealing a motorbike at Awutu Bereku in the Awutu Senya West district of the Central region Wednesday, November 30, 2022.
Stealing has been on the rife at Awutu Bereku and its environs recently, as criminals have been snatching mobile phones, motorbikes, stealing church properties amongst other things.
Owner of the bike, Kwame Abbey, tells Nana Yaw Asare he was working with his motorbike parked outside their shop where the thief came to push it away.
He said but for the intervention of a woman who suspected the thief and drew the attention of neighbours, he would have bolted with the bike.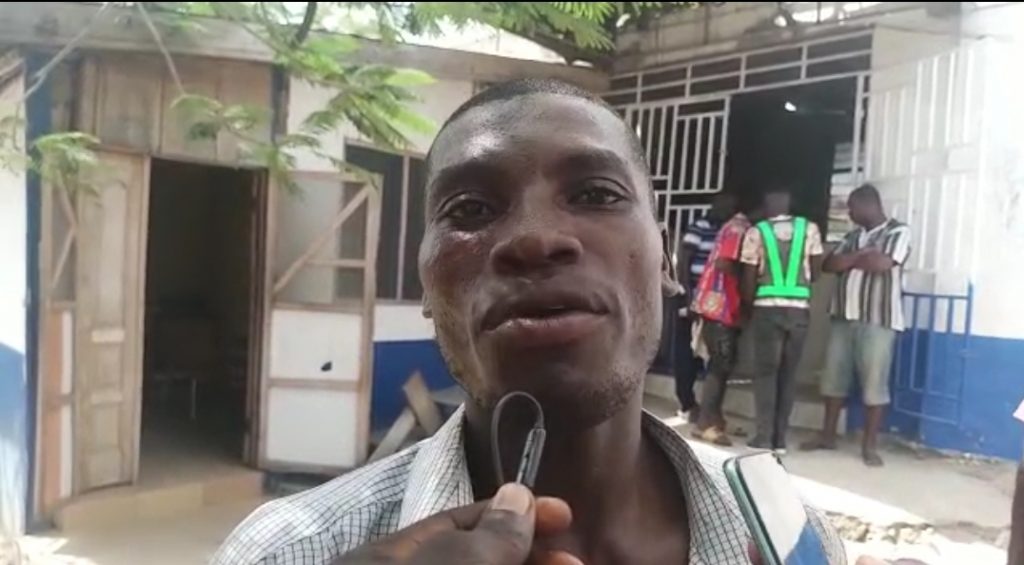 "I was working inside and the.children came to call me that someone is taking the motor away. When we went we saw the woman who had questioned him when she saw him. He said when she asked why she was pushing the motor, he said he was short of fuel.
"Then she said she asked him why he was pushing instead of parking somewhere to purchase fuel. So he entered a certain room and when we called the police, they told us to break into the room and we found him inside. They have been stealing motorbikes here a lot," he narrated.
The suspect is currently in the Awutu Bereku Police Command assisting investigation.