President Addo Dankwa Akufo-Addo has defended the increase in investment towards Free Senior High School (FSHS)policy despite the country's economic crisis.
The President comparing the WASSCE results of Free SHS graduates in 2021 and 2022 to 2016 concludes the policy has proven more impactful than what existed previously.
President Akufo-Addo who was speaking at the 70th Anniversary of the Opoku Ware Senior High School (OWASS), maintained guaranteed access to education is critical to development.
The 70th Anniversary of the school was attended by the Asantehene, Otumfuo Osei Tutu II among other dignitaries in the country.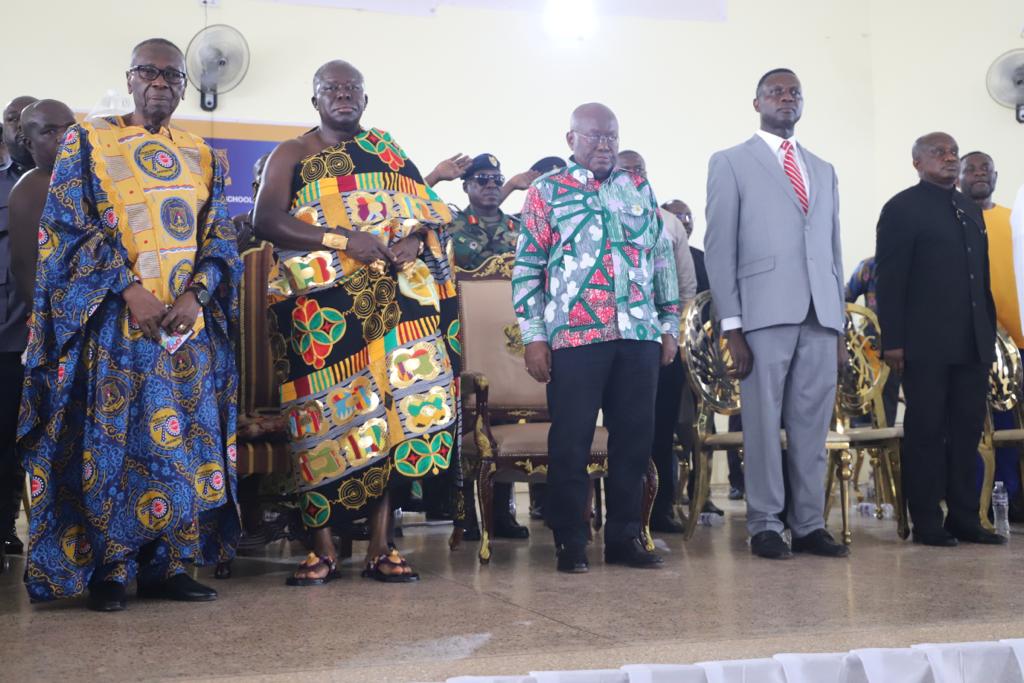 It was on the theme; "Seven Decades of Leadership Through Self Discipline".
According to the President, 1.3 million children have benefitted from the policy which comes with its own challenges.
President Akufo-Addo said the policy has been good and called on Ghanaians to support it.
He admitted there are challenges on the policy but government has put in place measures to address it.
"I'm proud of the policy and my government would continue to invest in the Free Senior High School policy," he said.
According to him, pass rate has been good compared to previous years where the policy was not in.
He noted he has proven his skeptics wrong with the implementation of the policy and believes it will go a long way to empower the youth towards the future.
President Akufo-Addo said, "we wanted a situation in Ghana where everybody would have an opportunity to go to school at least to the end of S.H.S. We do not know where the next Ghanaian genius is coming from. We do not know what family rich or poor that child has born in," he stated.
In spite of the economic challenges of the country, budget for the policy has been increased from 2.3 billion cedis to 2.96 billion cedis in the current budget.
The President has also called for support for outlined policies of the government.
credit|AkomaFM|Onuaonline.com