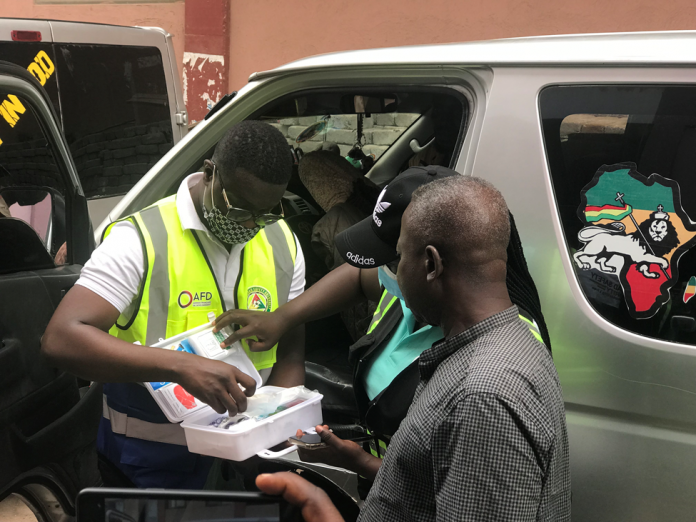 The National Road Safety Authority (NRSA) has announced its measures to help curtail road crashes ahead of the yuletide.
The Authority says it is bent to pool resources with the police to enforce the law, stressing that drivers who drive under the influence of alcohol or drugs will be arrested and prosecuted.
Ghana is among the African countries grappling with road traffic crashes.
Statistics available at the national NRSA indicate Ghana has recorded an 18 per cent reduction in road crash fatalities as compared to the same period in 2021.
A total of 2,171 persons have died through road crashes between January and November 2022 as against 2,654 deaths recorded in 2021 within the same period according to the Authority.
This represents a decrease of 9.85 per cent.
The Authority has revealed that a total of 10, 628 vehicles have been involved in road crashes within this period.
Head of Corporate Affairs for the NRSA, Pearl Adusu Sateckla, speaking in an interview with Onua News said there have been reduction in all other indicators, including injuries and pedestrian knockdowns.
She reaffirmed the authority's determination to apprehend and prosecute adamant drivers who drive under the influence of alcohol or drugs to serve as a deterrent.
"We have arranged with the police to deal drastically with reckless drivers especially those who drink and drive in this yuletide and beyond.
"We will deploy our men together with police personnel on the streets and any driver detected to be drunk or driving under the influence of a strange substance will be made to face the full rigours of the law," she reiterated.
Adusu Sateckla expounded that the Authority has recently launched an initiative dubbed "Metwi a, Mentwa" to wit I do not drink and drive" aimed at reducing the incidence of drunk driving through education to commercial drivers, passengers and road users.
She indicated the NRSA has done enough to curtail road crashes and fatalities through its campaigns and would not renege on its responsibilities to upsurge accidents this yuletide.
She thus appealed to drivers to be responsible and heed to directives and similarly urged pedestrians and other road users to desist from crossing the road indiscriminately.
credit|OnuaFM|Onuaonline.com