January 16, 2023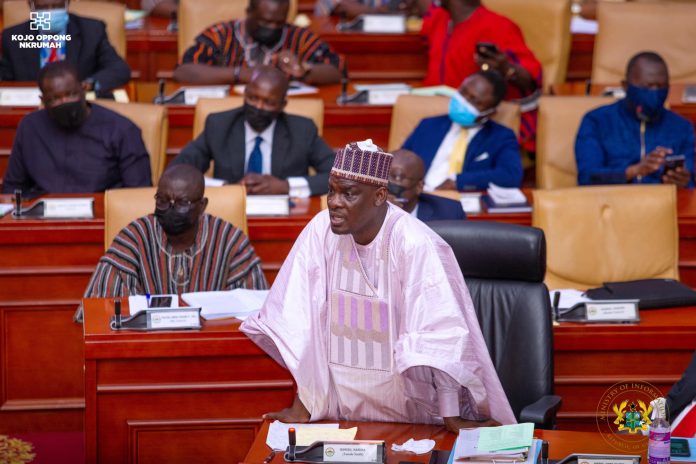 The Minority in Parliament is demanding government to suspend the Domestic Debt Exchange Programme immediately.
They say implementation of the policy will collapse further banks and render many unemployed.
Speaking to journalists in Parliament Monday, January 16, 2023, Minority Leader Haruna Iddrisu alleged the programme will affect the entire financial sector wiping out over GH₵60billion belonging to individuals.
According to him, there are best practices the government ignored which was to engage the people before carrying out such a programme.
He tells TV3's Komla Klutse the value the banks will lose will result to liquidity issues which will not auger well for the financial institutions.
"There are best practices which is to engage before you do such a thing. For example, the banks have ₵60+ billion of their monies in domestic bonds. The insurance companies have ₵10+ billion.
The two put together is ₵70 billion. On average they'll be earning 20% coupon for the year 2023 on the ₵70b which translates into about ₵14b they will lose in 2023. If you put their profitability together for the year 2023, they will not even get 50% of this as profitability," he analysed.
Speaking further on the impart, he said "the banks will collapse. In fact I projected a minimum of 5 banks collapsing if this goes ahead. A number of banks will also lay off staff and close some branches."
"The monies the banks have invested is not their money. It's investors money so there will be liquidity issues. If you got to the bank and want to take your money there is a possibility you won't get your money. They're not obviously stupid so things like these they will be careful," he noted.
The Domestic Debt Exchange is a programme the government has introduced to exchange the existing bonds of holders for a new one to spread their returns in a longer duration than their usual due periods.
Government had earlier promised individual bondholders their investments were going to be excluded but turned around to give them haircut which they are objecting fiercely..
It planned including pension funds which the labour union resisted and threatened with an industrial action making the government rescind its decision on that.
CREDIT/CITINEWS