The Ashanti regional minister, Simon Osei Mensah has snubbed Yaa Titi Okrah and Captain Smart on live TV/radio during an interview less than 24 hours after doing same with caterers of the school feeding programme.
The minister, Monday morning April 3, 2023, snubbed caterers of the School Feeding Programme at the Ashanti Regional Coordinating Council when the women picketed his office to present their petition to him.
Akoma FM's Benjamin Aidoo reported that the caterers were demanding an increase in the fee per head of the children from 97 pesewas a day to 3 Ghana Cedis.
According to them, they can't prepare nutritious delicacies for the children due to the high cost of food prices coupled with an amount below a cedi per day for a child. They claim a gallon of oil they used to purchase for a GH₵105.00 for instance, now costs almost GH₵1,000.00.
Government was owing the caterers three terms arrears but settled two terms for them two weeks ago.
The women, therefore in a petition were demanding their one term arrears as well as the increment per head.
After picketing at the Ashanti regional Secretariat of the National School Feeding Programme which shares same premises with the Regional Coordinating Council, they proceeded to the minister's office to present their petition to him.
Benjamin Aidoo reported further, that after hearing the chants from the women at the premises, the regional minister, Simon Osei Mensah came out from his office.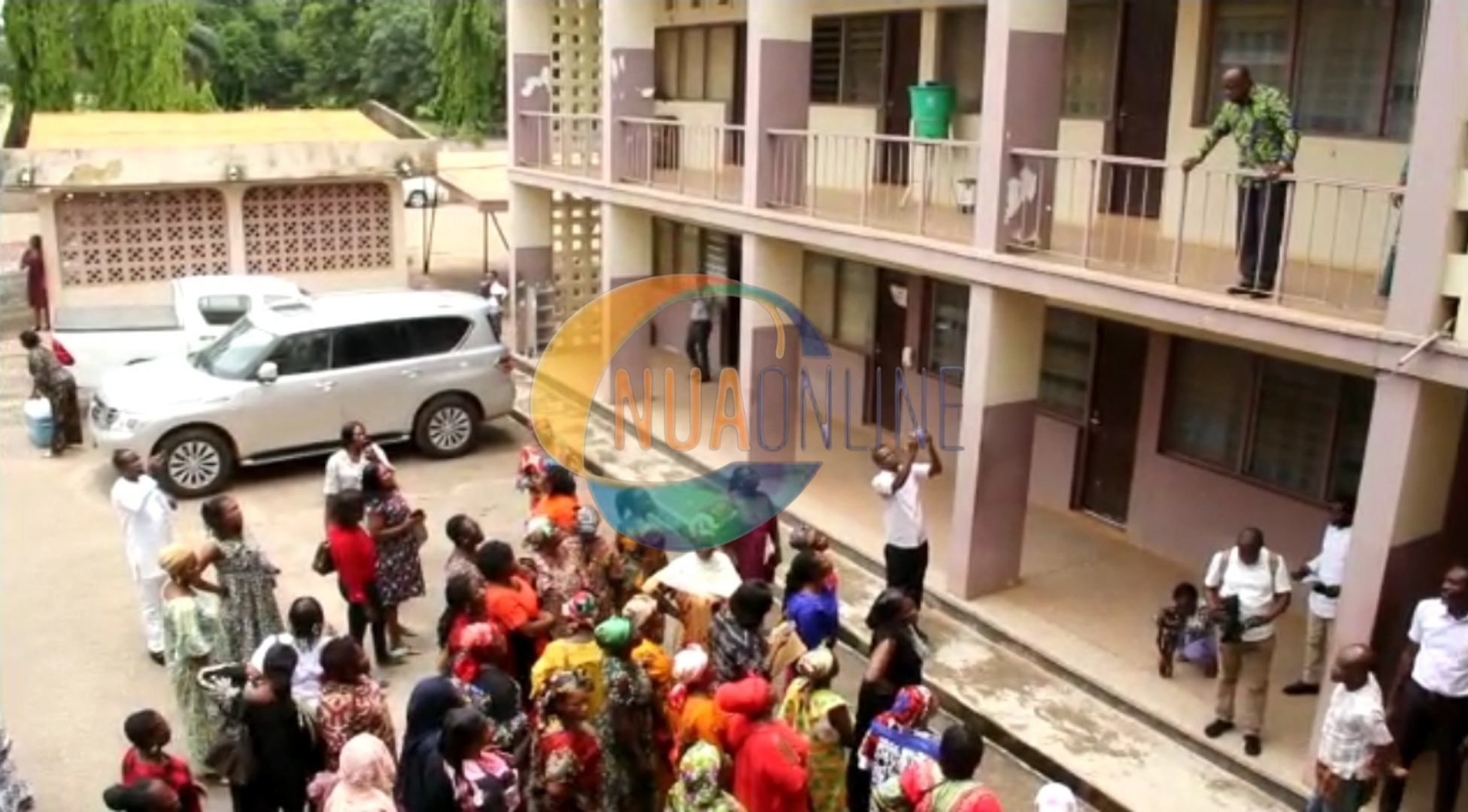 "Why are you making noise? This is a security zone and people are working here, so if you have something to present you should come in a peaceful manner in order not to disturb anyone," the minister is said to have stated in Twi.
The women in response said "we are here to present a petition on our arrears and increment in the fee per head for the children."
Mr. Osei Mensah who got infuriated with the response said "if this is what you're saying then go."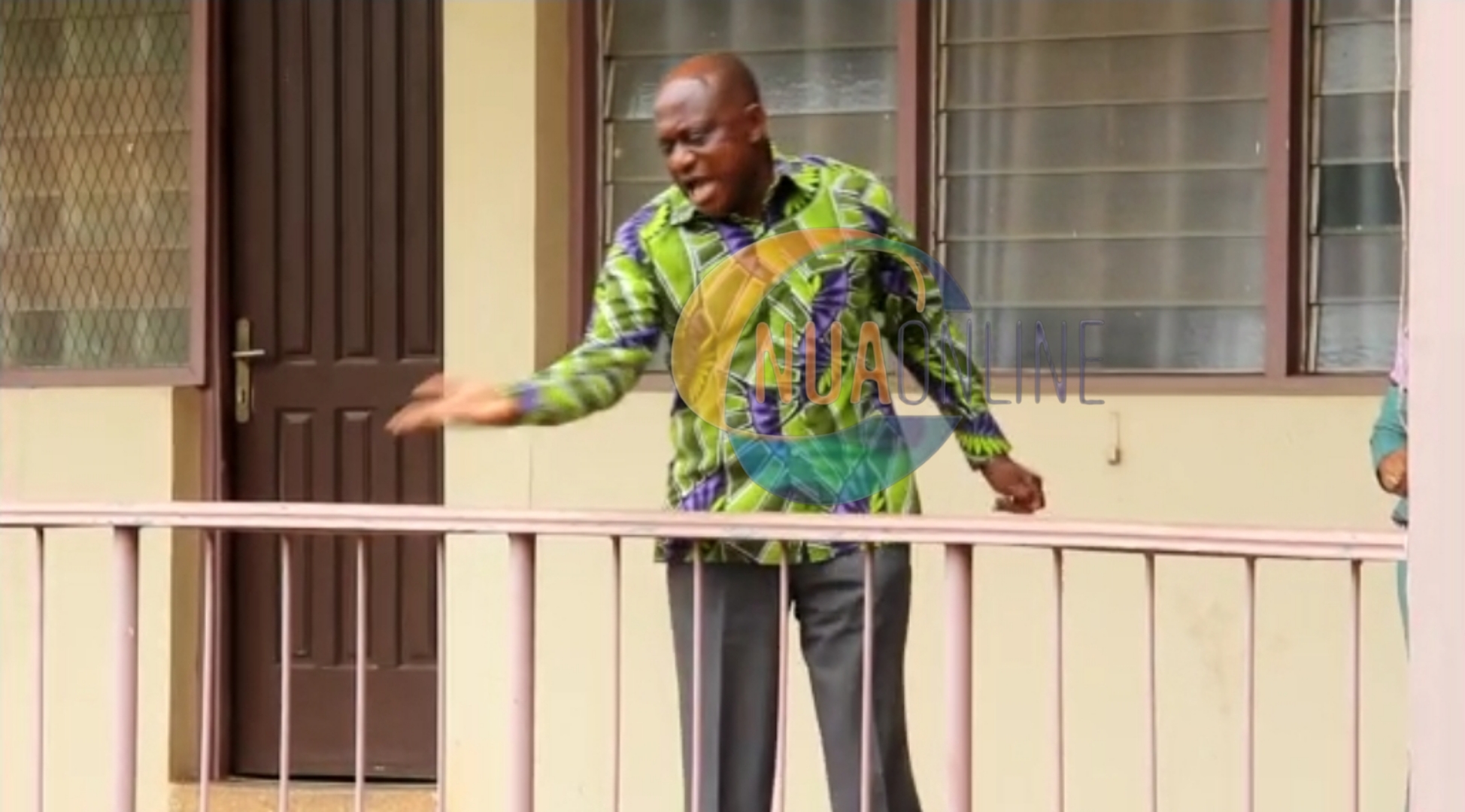 He snubbed them and walked to his office.
The minister, responding to the issue on Onua TV/FM during an interview Tuesday, April 4, 2023 said what the caterers did was illegal because they entered the coordinating council with noise without informing anybody, including the police.
"You have a problem which you've not even sent to the person before and you're coming to the person's compound with noise. So I asked them "if your relatives were here and all of a sudden they've not been here before and you see them coming here with noise, will you be happy?" If it was okay why would they come back to apologise to me," he lamented.
"If you get problem from the general public it is different from when you yourself approach the person and the person will explain what the person has done or what the person has not done. GUTA always come to our office anytime they have a problem. You can't just wake up one day and rise to the regional coordinating council. Is that what we do?
"You can't demonstrate without informing the police. Is that what you people are saying? That you use illegality to solve problems? That if you're hungry, you go and steal someone's property," he quizzed.
In the hosts attempt to explain to him that picketing to present their petition without informing the police cannot be likened to stealing, he flared up and said "I'm ending this thing, I'll not continue. Thank you very much, I'm grateful to you for calling" and hanged up.
credit|Onuaonline.com