"All things are lawful for me," but not all things are helpful. "All things are lawful for me," but I will not be dominated by anything," 1 Corinthians 6:12 says so.
Just as the scriptures have it, many are the events and activities that have inundated this festive season, but the one worth your time and energy is the Onua Gyakiti Easter Festival.ne
Onua TV and FM bringɣ Easter celebrations to life at Asuogyaman as we storm Akwamu Gyakiti tomorrow, Friday, April 7 to Monday April 10 with series of entertaining activities that will brighten Easter like never before.
On the bill Friday is the Homecoming Float by the youth of Gyakiti from Kpong to be climaxed with the Akwaaba Night bash in the evening,
Gyakitihene, Nana Mamfe Otuabeng III, will lead the traditional authority with Gyakitihemaa Abrewa Gyenfaa III for the grande durbar of chiefs and the residents on Saturday.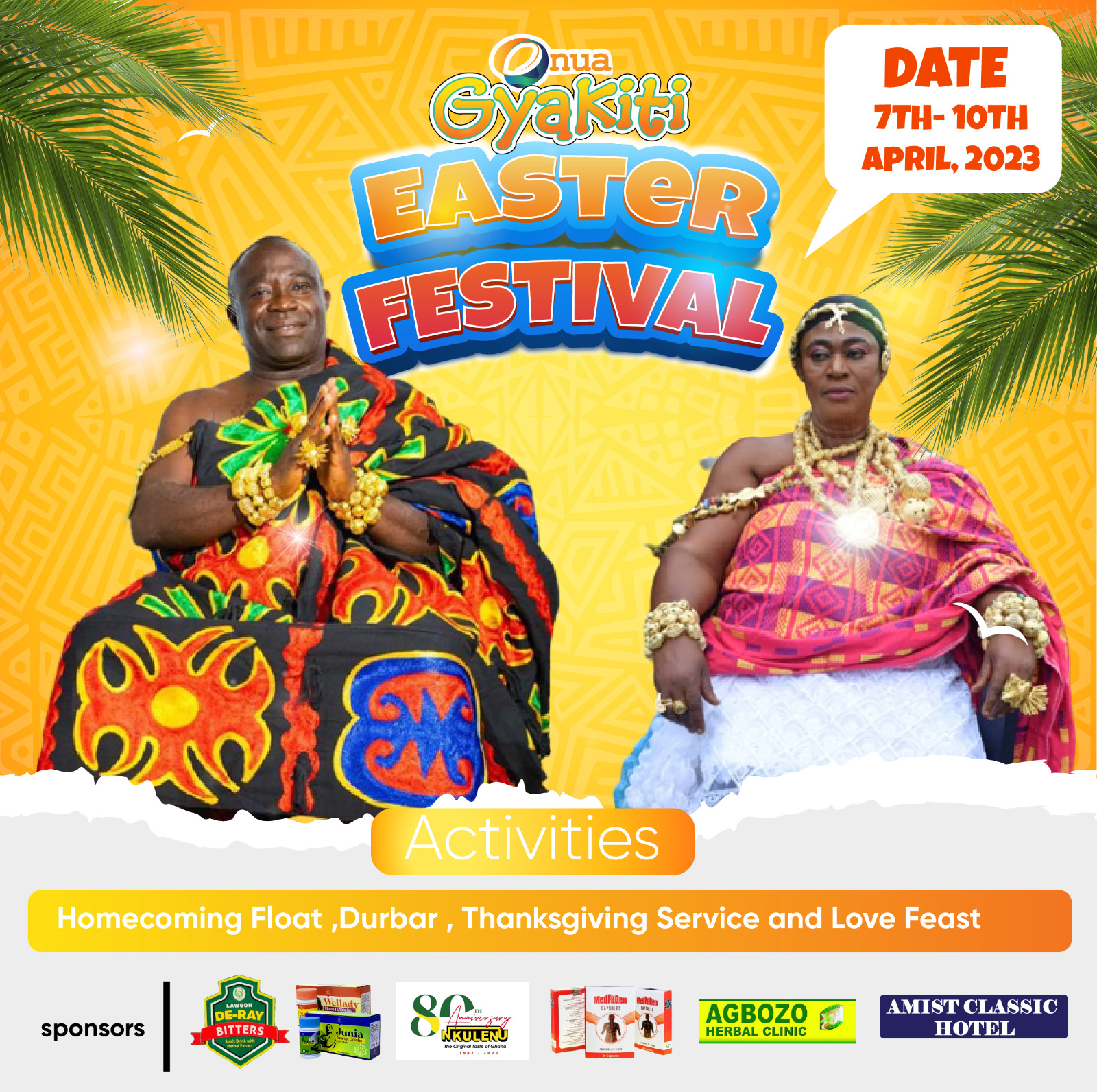 On the Sunday, there will be Thanksgiving Service in the morning and a Love Feast which will bring people from all walks of life to dine together.
The Easter Monday, which to many, is the main celebration of the season is the Gyakiti Easter Beach Rave and Carnival at Kpong, featuring the musical duo, Keche, and president of 'Fa No Fɔm' nation, DJ Azonto.
The two artistes will thrill people with good music to climax the entire Easter Celebration which will be telecasted live on Onua TV.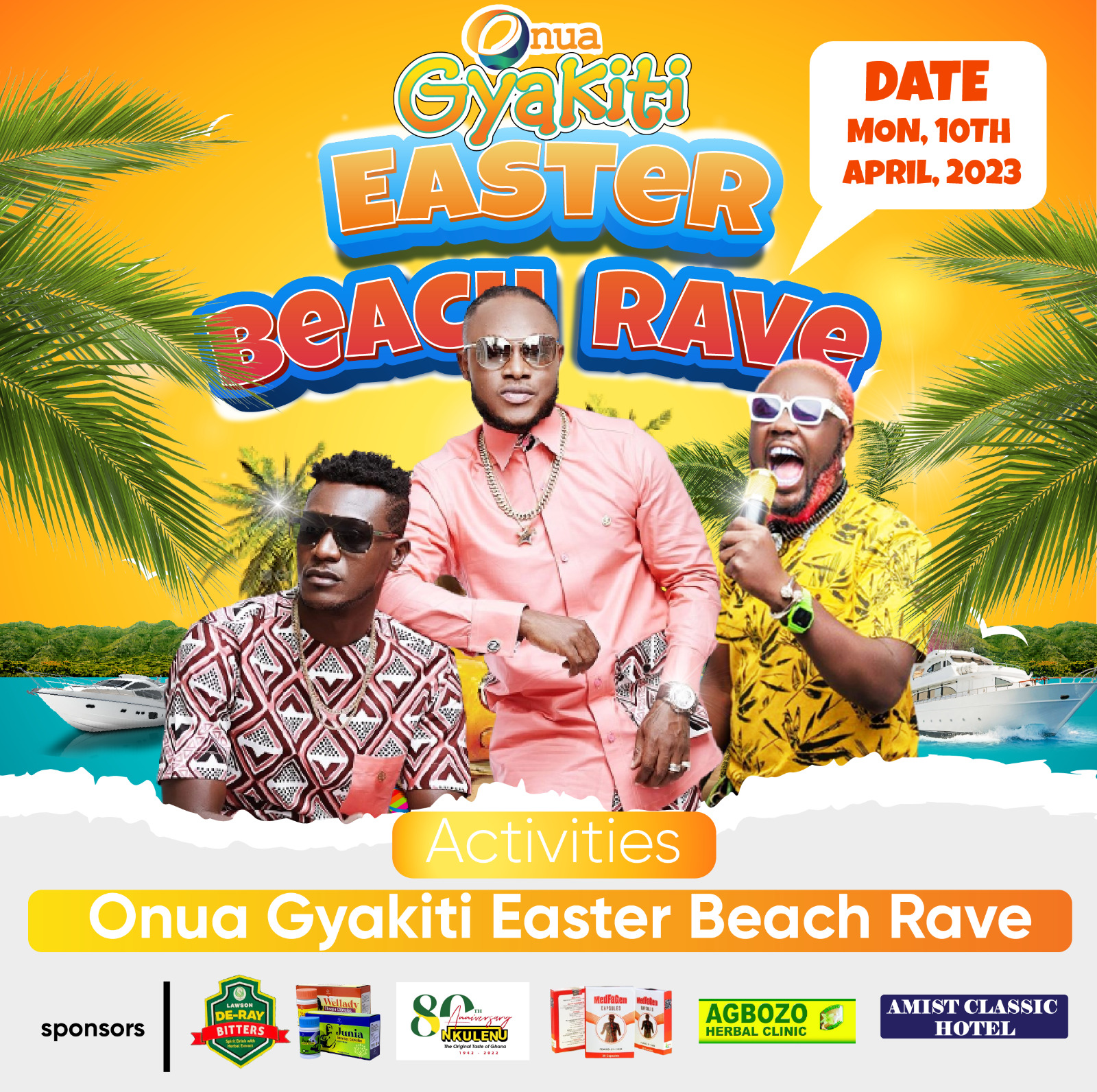 Meanwhile, the 10th anniversary of the enstoolment of Nana Mamfe Otuabeng III, Akwamu Gyakitihene, which also fall within the period would be commemorated as well.
Sponsoring the event are Rock Care Clinic, Amist Classic Hotel, Lawson Herbal, Nkulenu, Agbozo Herbal and Living Well (Well Lady Obaapa Capsules).
Stay tuned to Onua TV/FM this Easter and follow us on all our social media handles to bring you the best of events.
Source: Onuaonline